Upper East River Debuts Progress on River Homes
Upper East River Debuts Progress on River Homes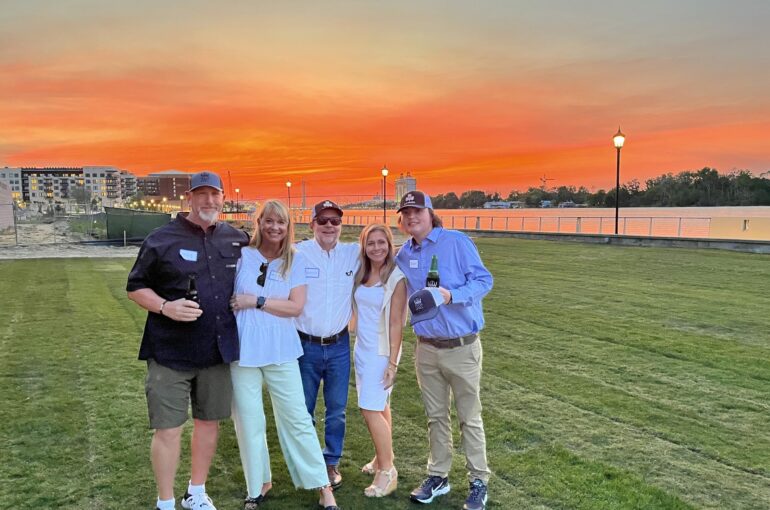 There is a lot of progress happening down at the Eastern Wharf! More specifically, Upper East River is wrapping up construction on their first installment of the water-front River Homes. These River Homes will be the first properties brought to the Savannah Riverfront in almost 200 years!
The River Homes plan is one familiar to many Savannah residents, boasting a garden/terrace level as a separate pied-à-terre or part of main house, a parlor level with open kitchen/living, and a 3rd floor dedicated to master suite & large entertainment room with sky deck. The Main house has versatility for up to 4 beds/baths. Included is a carriage house, 4 car garage, and an elevator to add convenience and charm. Located just a stone's throw away from a new park, hotel, boutiques, and restaurants – it's a perfect balance of work-life-play!
Additionally, the Upper East River community plans to offer boat concierge services, a clubhouse, pool, fitness center, bar, garden, and city squares available to owners. No where else will find the exquisite design, architecture, and amenities embedded in such rich history.
On Thursday, April 28th, Abshire Public Relations was excited to partner with Upper East River to host a show-case of the progress being made at the River Homes. Guests enjoyed cocktails on the river-front and an exclusive sneak peak of the construction underway.
For more information, visit www.uppereastriver.com.