Realtor® Mosia Whitfield Joins Berkshire Hathaway HomeServices Bay Street Realty Group
Realtor® Mosia Whitfield Joins Berkshire Hathaway HomeServices Bay Street Realty Group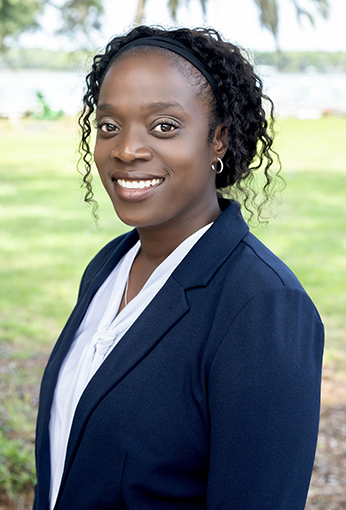 FOR IMMEDIATE RELEASE
June 6, 2022
Media Contact:
Shannon Phillips
Abshire Public Relations
912.695.7881
pr@abshirepr.com
BEAUFORT, SC — Berkshire Hathaway HomeServices Bay Street Realty Group is pleased to announce Realtor® Mosia Whitfield has joined their South Carolina sales team.
Originally from St. Mary Parish, Jamaica, Mosia moved to the U.S. to expand her career opportunities after graduating with a degree in hospitality management. Upon relocating to the Southern U.S., she spent over 20 years working in the hospitality and food and beverage industry before transitioning to real estate. As a realtor®, Mosia acts as an advocate for clients, representing both buyers and sellers in their real estate transactions.
Mosia's past experience in the hospitality industry has given her an unmatched level of customer service, and the scarce talent of working quickly without missing a detail. She approaches each transaction with a positive attitude, intrinsic knowledge, and a passion to help her clients find their forever home. Having previously worked as a realtor® for Keller Williams Realty, Weichert Realtors Coastal Properties and Coastal Real Estate Solutions, Mosia knows how to get the job done with speed and accuracy.
For more information, visit www.baystreetrealtygroup.com.