Senior Citizens, Inc. Celebrates Legends, Leaders, and Life Well Lived Awardees
Senior Citizens, Inc. Celebrates Legends, Leaders, and Life Well Lived Awardees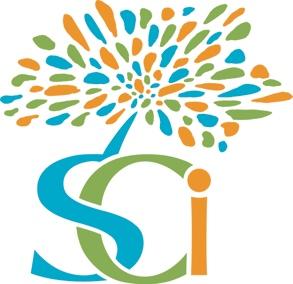 FOR IMMEDIATE RELEASE
May 23, 2023
Media Contact:
Susan Hancock Maureen Bergmueller
Abshire Public Relations Senior Citizens Inc.
912-844-9549 912-236-0363
pr@abshirepr.com maureenbergmueller@seniorcitizens-inc.org
SAVANNAH, Ga. – Senior Citizens, Inc. (SCI), a nonprofit organization dedicated to enhancing the quality of life for area seniors, recognized the 2023 recipients of the Legends, Leaders, and Life Well Lived Award at a luncheon at The Palmetto Club at The Landings. The recipients have contributed significantly to their community, inspired others by the difference they have made, and exemplify a life well lived.
The 2023 honorees are:
Bettye West Berksteiner– A beloved elementary school teacher of 33 years, Mrs. Berksteiner made a difference in the lives of hundreds of children throughout Savannah.  Her retirement did not slow her down, instead, she directed her attention to the community.  For nine years, she served on the Savannah Park and Tree Commission.  She worked with the King Tisdell Cottage and the Liberty City/ Richfield/ Southover Community Associated, organized voter registration drives, and continues to serve on the Board of Trustees for her church.
Robert "Bob" Faircloth– Bob Faircloth, a retired international business executive, settled in Savannah 28 years ago with his late wife, Jean. An active support of healthcare, education, and cultural arts, he generously supported cancer research at the Dana-Farber Cancer Institute in Boston and funding of an addition to the New London Hospital in NH. Locally, he provides meaningful financial support and leadership to organizations such as the Savannah Music Festival, Telfair Museums, Jazz Festival, and the Book Festival, as well as financial support for college students.
Wanda S. Lloyd – Wanda S. Lloyd is a trailblazer, retired newspaper editor, and author.  Having worked as an editor for seven different daily newspapers – she returned home to Savannah in 2013 as an associate professor/associate chair of the Department of Journalism and Mass Communications at Savannah State University.  Her celebrated memoir "COMING FULL CIRCLE: From Jim Crow to Journalism" was touted as one of the "25 Best Journalism Books to Read in 2020."  An inductee to the National Association of Black Journalists Hall of Fame, she continues to inspire the next generation of journalists.
"We had a wonderful time celebrating our three award recipients and their Lives Well Lived" said Patti Lyons, president of SCI.  "These outstanding individuals were honored for the contributions they have made to improve the lives of others in their community.  The honorees are role models who exemplify a life well lived.  That love of community that drives our honorees also motivates us at Senior Citizen's Inc. as we strive to fulfill our mission of helping people age successfully and have a life well lived.
Sponsors of the event included: Sterling Seacrest Pritchard (Presenting Sponsor), Queensborough National Bank & Trust Company, Mr. and Mrs. William Keightley, Kole Investment Company, Philip and Cathy Solomons, Critz Auto Group, Gulfstream, Mr. and Mrs. Charles Cortese, Cynthia Willett, West Construction Company, Drs. Joe and Marilyn Buck, Chatham Parkway Subaru, Collins Constructions Services, Inc, Georgia Power, Cynthia Heil, Aaron and Dayle Levy, Jackie and Stephen Rabinowitz, Jacqueline and Ken Sirlin, as well as media sponsors Savannah Morning News and Savannah Magazine.
For more details, please contact Anne Cordeiro at acordeiro@seniorcitizens-inc.org or at 912-236-0363.
ABOUT SCI
Senior Citizens Inc. (SCI) has been helping people in coastal Georgia age successfully since 1959 through a variety of programs including Meals on Wheels, in-home nursing and personal assistance, Adult Day Health Centers, The Learning Center, SAGE Private Services, and much more. Recognized as a national leader in providing services for older adults, SCI anticipates doubling its impact through its new Center for Successful Aging. To learn more about SCI and its services, please visit www.seniorcitizensinc.org or call 912-236-0363.
###