Premium, Tech-Forward Work Cafe, VEL, Headed to SXSW
Premium, Tech-Forward Work Cafe, VEL, Headed to SXSW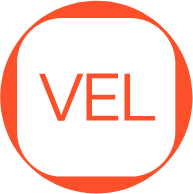 FOR IMMEDIATE RELEASE
March 6, 2023
Media Contact: Shannon Phillips
Abshire Public Relations
912.695.7881
pr@abshirepr.com
SAVANNAH, GA — VEL, the first of its kind premium, tech-forward work cafe which got its start right here in Savannah, is excited to announce their participation in the 2023 SXSW Conference in Austin, TX as an exhibitor for the Creative Industries Exhibition.
The annual SXSW Conference provides an opportunity for global professionals at every level to participate, network, and advance their careers. Mindfully curated, SXSW spends the year searching for brands, services and products that will take attendees into the 22nd century and beyond. VEL and other exhibitors were selected from across the globe to meet under one roof to ignite passions, collaborate and share groundbreaking discoveries.
CEO of VEL, Mo Hamzian, says, "We are honored to be one of the lucky organizations chosen to participate in their Creative Industries Expo, which houses the convergence of all industries on the cutting-edge of technology, design, social good, health + wellness, and more. VEL is ready to show you how to work at the speed of life."
VEL has partnered with Haworth, a global furniture manufacturer, and plans to showcase their product through a high-end, interactive Work Cafe experience with all the bells and whistles you would expect to find in one of their stores. From soundproof privacy pods to award winning coffee, and don't forget about Iris (their coffee serving robot), attendees will have the opportunity to experience the future of work through VEL. Linked here is a sneak peek at what VEL will be bringing to SXSW.
The 2023 SXSW Conference is set to take place March 12-15, and is expected to draw in hundreds of thousands of attendees from across the globe. For more information on the 2023 SXSW Conference, visit their website at www.sxsw.com.
To learn more about VEL, visit their instagram page at @VelWorkCafe.
About VEL: VEL is a premium, utopian work cafe focused on providing remote workers and people on the go a quiet working space to stay on task and accomplish their goals while enjoying award winning coffee. From reservable privacy pods and seating to walk-ins and more, VEL offers a dynamic and adaptable space to gather, work, meet and unwind. With their inaugural location in Savannah (1508 Bull Street), they will soon open in Charlotte, Nashville, Charleston, Chicago and beyond. Their goal is to provide a space which unleashes motivation and passion, helping folks of all ages to accomplish twice as much in half the time. For more information on VEL and their subscription packages, visit their website at www.myvel.com.
###