Malcolm Mitchell Tackles Reading with Local Students
Malcolm Mitchell Tackles Reading with Local Students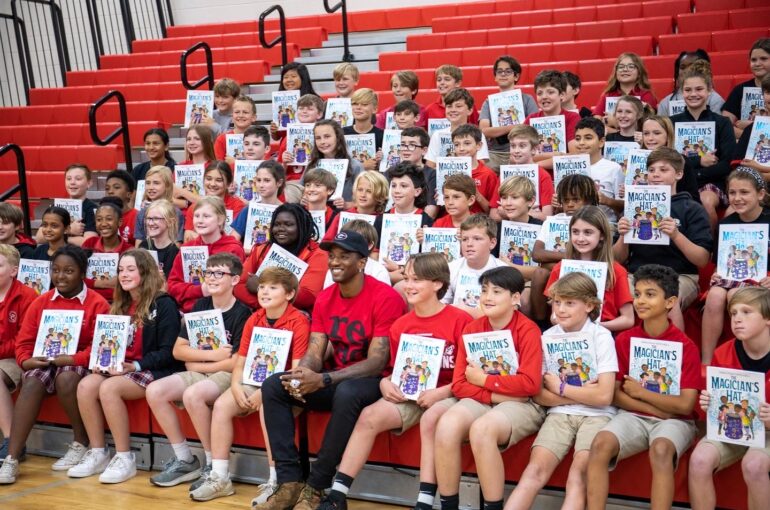 Earlier this month, students at Savannah Christian Preparatory School (SCPS) and Largo-Tibet Elementary were treated to an extra special surprise when former Georgia football player and Super Bowl champion, Malcolm Mitchell, stopped by for a visit!
Malcolm Mitchell is a native of Valdosta, Georgia. As a high school senior, he was an Under Armor All-American and went on to finish in the top ten all time receivers during his playing career at the University of Georgia (UGA). Among Malcolm's numerous awards and accomplishments both on and off the field, he considers discovering a love of reading his greatest achievement.
Initially, reading was a challenge for Malcolm. However, through perseverance, books became an avenue for expanding his curiosity, creativity and learning. Through literacy Malcolm has authored and published children's books, created a youth literacy initiative called Read with Malcolm, and established Share the Magic Foundation to transform lives through literacy.
This incredible experience was possible due to the generous grant given by EnviroVac! The students were treated to a special reading from Malcolm, a magic show, and were even able to to each take a copy of Malcolm's book home. EnviroVac believes in the importance of serving the communities we live, work, and play in. Abshire PR was ecstatic to partner with these schools and EnviroVac to capture this incredible experience!