Elevate Savannah Expands Team, Welcoming Brandi Ellington as New Teacher-Mentor
Elevate Savannah Expands Team, Welcoming Brandi Ellington as New Teacher-Mentor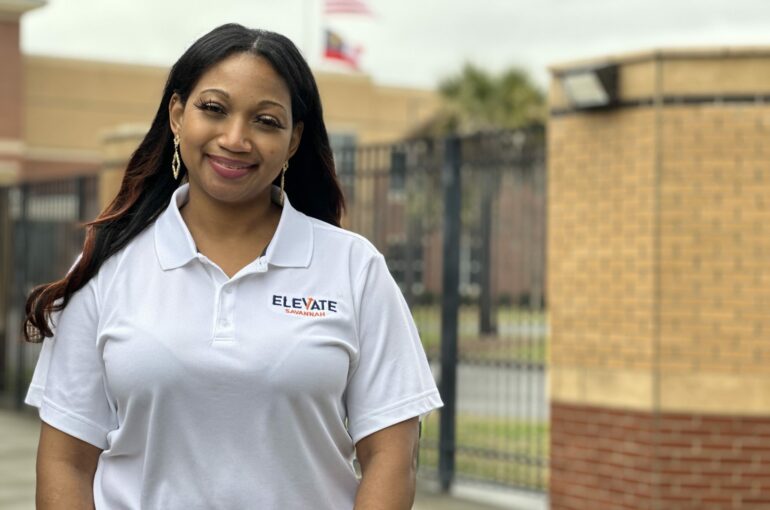 FOR IMMEDIATE RELEASE
February 22, 2023
Media Contact:
Caroline Holden
Abshire Public Relations
912.695.7881
pr@abshirepr.com
SAVANNAH, GA  –  Elevate Savannah, a local non-profit organization focused on building long-term, life changing relationships with urban youth in our community, continues to grow! With their mentor program rapidly growing each year, Elevate Savannah is excited to welcome Brandi Ellington to their teacher-mentor team for the 2023 Spring semester.
As a teacher-mentor for Elevate Savannah, one of Ellington's main goals is to implement Elevate Savannah's programs at our partner schools, as well as working closely with students from elementary through high school. The primary objective of the teacher-mentor is to build long-term, life-changing relationships with students while preparing them for high school graduation with a post secondary plan for their future. On an everyday basis, Ellington is responsible for teaching and managing her classroom in accordance with Elevate Savannah standards. Beyond the classroom walls, she will serve as a mentor to these students, exposing them to various experiences within our community, as well as modeling outstanding ethics and character qualities.
Having grown up in Savannah, Ellington knows the challenges local students face and is uniquely positioned to help them thrive within our community. Prior to joining Elevate Savannah, Ellington worked with United Way of the Coastal Empire as a Case Worker and Community Investment Assistant. She attended South University where she achieved three degrees – Associates Degree in Medical Assistance, Bachelor's Degree in Psychology and her Master's in Business Administration. Ellington was also a member of the Delta Mu Delta International Honor Society.
Teacher mentors, like Ellington, are available after school, on the weekends and over the Summer, helping students discover their talents and strengths, develop personal goals, and explore opportunities outside of their comfort zone. As a team, Elevate Savannah's teacher mentors have a combined goal of working to ensure students are given the tools necessary to explore post secondary options and to create a career plan beyond high school. For more information, visit www.elevatesavannah.org.
About Elevate Savannah: Since its launch in 2019 at A.E. Beach High School, Elevate Savannah's mission has been to build meaningful relationships with urban youth, equipping them to thrive and contribute to their community. Four years later, the rapidly growing student mentor program now has representation in all levels of the Savannah-Chatham County Schools. Currently, over 400 students from A.E. Beach High School, Derenne Middle School, and Hodge Elementary School are involved with Elevate Savannah. With the elementary, middle, and high school pipeline complete, Elevate Savannah's next goal will be to expand the program to other Savannah-Chatham County Title I schools in order to support as many local students as possible. For more information, please visit www.elevatesavannah.org