Bouhan Falligant Hires Attorney Jordan D. Dillard
Bouhan Falligant Hires Attorney Jordan D. Dillard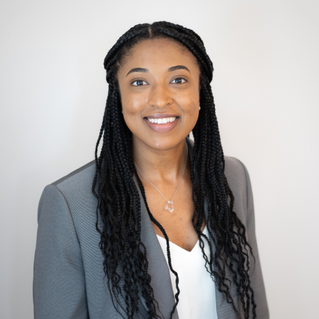 FOR IMMEDIATE RELEASE
August 26, 2022
Media Contact: Susan Hancock
Abshire Public Relations
912.844.9549
pr@abshirepr.com
Savannah, Ga. – Bouhan Falligant announced it has hired Jordan D. Dillard as an associate attorney at the firm. Dillard's practice will focus primarily on Malpractice & Professional Liability, Healthcare, Nursing Home & Long-Term Care Facilities, Mediation & Alternative Dispute Resolution (ADR), and Business & Corporate Law.
Dillard earned her law degree from the University of Georgia School of Law in May of 2022, where she served as vice president of the Health Law Society, a member of the International Law Society, and recruitment chair for the Negotiations Team. During law school, she received the 2022 Edward J. Henning Memorial ADR Award, was a regional co-champion of the 2021 American Bar Association Negotiation Competition, and was a 2020 Beaird 1L Closing Argument Competition semi-finalist. Dillard is a Registered Neutral with the Georgia Office of Dispute Resolution. She earned her undergraduate degree from Villanova University, where she played Division I Women's Basketball.
Prior to completing her law degree, Dilliard did internships with the Center of Disease Control's Office of General Counsel, Georgia Hospital Association, Children's Healthcare of Atlanta, Federal Aviation Administration, Senator Nikema Williams' Office, and was a basketball healthcare fellow for Shooting Touch Corporation in Rwanda, Africa.
ABOUT BOUHAN FALLIGANT:
Bouhan Falligant is a full-service Georgia law firm with experienced attorneys who can handle a broad range of complex legal issues for businesses, governmental entities, organizations, professionals, and individuals, both regionally and nationally. Through more than 135 years of practicing law, the firm has developed a deep knowledge base and sound judgment that delivers value to our clients. Bouhan Falligant attracts exceptional attorneys who are diligent, determined and care about the success of its clients.