BankSouth Savannah Branch Voted Best Community Bank and Financial Institution in 2022 – Fifth Year in a Row
BankSouth Savannah Branch Voted Best Community Bank and Financial Institution in 2022 – Fifth Year in a Row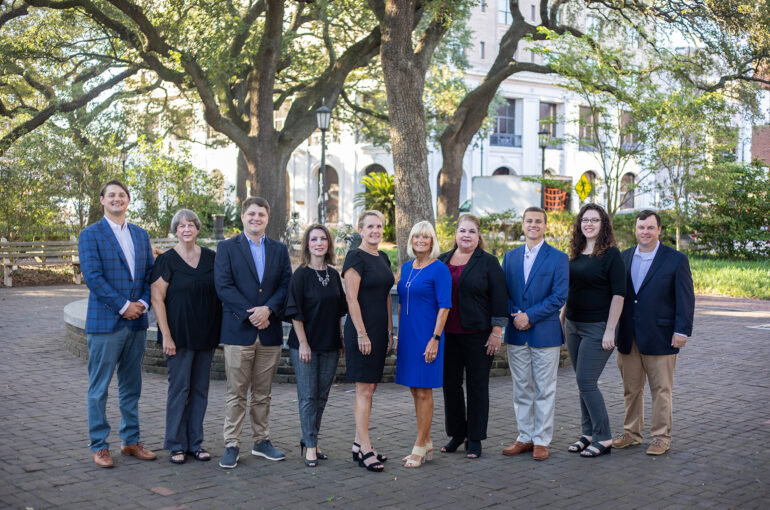 FOR IMMEDIATE RELEASE
September 1, 2022
Media Contact: Neil Hediger, VP
Director of Marketing and Digital Banking
nhediger@banksouth.com
SAVANNAH, Ga. – Today, for the fifth year in a row, BankSouth's Savannah branch has been voted Best Community Bank and Financial Institution by the readers of Savannah Magazine. BankSouth serves the local Savannah market's consumers and businesses with a wide array of banking products, including checking, savings, money market, and complete online digital banking – all with a personal touch.
"We are honored to be recognized by our customers and community as we also celebrate 7 years of doing business in the Savannah area," said Laura Moore, Savannah Market President for BankSouth.
Over the past year, the Savannah branch has served the community by offering best-in-class checking and savings accounts, helping put our customers in new homes with our construction loan options, turning their current homes into their dream homes with home equity lines of credit, and lending millions to help local businesses grow revenue and create new high-paying jobs.
To learn more about the Savannah BankSouth team, visit us online: https://banksouth.com/communities/savannah/
About BankSouth:Today, BankSouth is a leading community bank headquartered at Lake Oconee in Greensboro, Georgia, and is recognized as a top-performing bank nationwide. With over $1 billion in assets, BankSouth serves customers with branches in Atlanta, Greensboro, Savannah, Watkinsville, and beyond with a full suite of consumer, commercial and digital banking and lending products. Currently, BankSouth Mortgage originates over $1.5 billion in home loans with more than 60 experienced loan officers across their twelve locations. www.banksouth.com.