APR Presents Marketing Audit to Elevate Savannah's Board
APR Presents Marketing Audit to Elevate Savannah's Board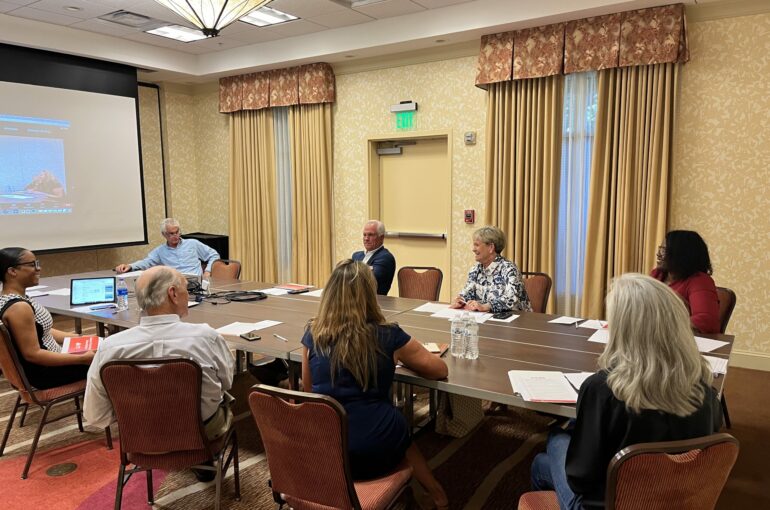 This month, Abshire Public Relations had the opportunity to meet with Elevate Savannah's incredible Board of Direction to present the findings of our branding/marketing audit. This service is offered to all of APR's clients as a way to evaluate current marketing needs and potential avenues for growth.
Elevate Savannah is a new mentorship program that works with underserved youth at A.E. Beach High School. The program started in January 2020 with two small classes for 10th and 11th graders. It has since expanded to one class for 9th graders, one for 10th and 11th and one for seniors. Additionally, at the beginning of the 2021 school year, Elevate Savannah launched their 'Little Elevate' initiative, which allows Beach High School's 10th and 11th graders to mentor 5th grade students at Hodge Elementary.
Eventually, Elevate will begin a similar program at Derenne Middle School for 8th grade students, as well their Summer program called, 'Elevaction'. Once the elementary, middle school, high school "pipeline" is complete, Elevate plans to start the program in another Title 1 school with the eventual goal of offering the program in all of Savannah's underprivileged schools.
APR could not be more proud to partner with such an inspiring program focused on investing in the future of Savannah's youth. Already Elevate has impacted students at Beach High School. Whereas the average graduation rate is 73 percent school wide, students in the Elevate program have a 90 percent graduation rate.
Those looking for other ways to help, can make donations through the website, offer a job shadow, internship or summer job opportunity, sponsor an adventure or offer a community service project opportunity. Those interested in becoming more involved could join the advisory board and help raise funds for program expansion. Elevate also encourages business leaders to become a guest speaker for the career series to share their path to success.
To find out more, visit www.elevatesavannah.org.