Women Who Rule Week
Women Who Rule Week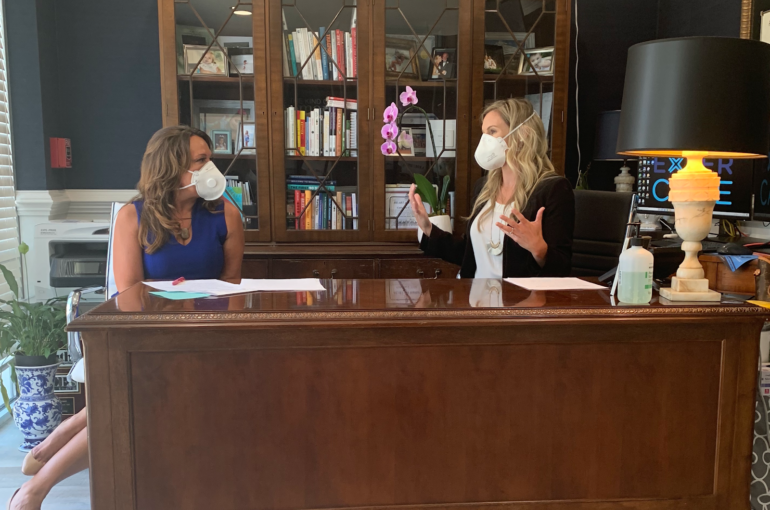 What a week full of action (and fun) with the United Way of the Coastal Empire! Our team helped kick off the Women Who Rule campaign. What is the Women Who Rule campaign? It's a week-long social media campaign that raises money and awareness to provide women across our area access to dependable transportation. Championed by United Way WOMEN UNITED, the campaign features the stories of women leaders and local change-makers from all walks of life. Jennifer Abshire Davis, CEO of Abshire Public Relations, hosted interview segments each day with these change-makers.
The first honoree of the week was Cecilia Arango. We hosted Cecilia's live interview from our office on Johnson Square and, believe us, when we say Cecilia is a jack of all trades. Not only is she a jack of all trades, but she owned the interview when she performed "Brave" by Sara Bareilles. Cecilia is a runner, a reader and an amazing performer (if you didn't know that already). Like many women, she finds empowerment and knowledge through these activities which is why she continues to reach for more opportunities to grow as a "woman who rules" and to inspire other women like her. Watch Cecilia's interview here.

The next day, we headed over to Richmond Hill for our second interview of the week with Catherine Grant, CEO of ExperCare Urgent Care. In her beautiful office with navy-accented walls and a grand bookcase, Jennifer and Catherine chatted about the effects of the Coronavirus pandemic, her amazing staff and the inspiring women in her life. Catherine honored her mother by explaining how she has always been a hard worker and an inspiring woman. As a leader in her business, Catherine knows the importance of being a "woman who rules" and honors the idea that it is more than just a title. Watch Catherine's interview here.
Our week on the Women Who Rule campaign ended by making mojitos with Mary Noelia, owner of Mint to Be Mojito Bar + Bites. Mary is backed by a team of dedicated "women who rule." Bragging on her staff, Mary explained how her staff is hardworking and dedicated to what they do. The extra effort and love they put behind their work is what makes them outstanding. As a woman in business, Mary understands the necessity for the hustle and giving more than 100% each day. Sipping on freshly muddled strawberry mojitos, Jennifer and Mary highlighted the fact that there are many "women who rule" in our community who bring so much to the table. We couldn't agree more. Watch Mary's interview here.
If you need us we will be enjoying another one of Mary's mojitos while listening to Cecilia sing and chatting with Catherine about our summer reading lists. Cheers!