United Way of the Coastal Empire's Annual Women Who Rule Event Raises Record Amount for the Women United Transportation Fund
United Way of the Coastal Empire's Annual Women Who Rule Event Raises Record Amount for the Women United Transportation Fund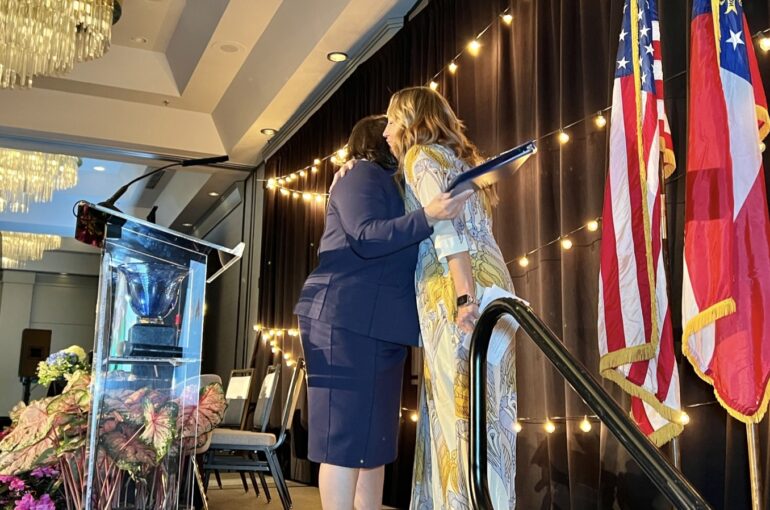 United Way of the Coastal Empire's annual Women Who Rule Luncheon raised a record $55,000 for the Women United Transportation Fund when a sold-out crowd gathered to honor Ellen Bolch, President and CEO of THA Group, as the 2022 "Woman of the Year."
"We are grateful for the community's support of this year's event, which raised $20,000 more than previous years," said Brynn Grant, President and CEO of UWCE. "100% of these funds will be used to meet critical transportation needs across United Way of the Coastal Empire's four-county service area.
The Women United Transportation Fund supported by this event connects people in the Coastal Empire to dependable transportation to get to work, school, medical appointments, and access vital resources like food, job training, and other important services. The fund provides gas cards, bus passes, and may even cover minor car repairs to ensure reliable transportation. On average, this fund assists nearly 2,000 individuals/families in Bryan, Chatham, Effingham, and Liberty counties.
More than 20 women professionals volunteered their time and talents for the 2022 Women Who Rule Committee, led by its chair, Jennifer Abshire, CEO of Abshire Public Relations.
During the event, Abshire led a lively discussion panel composed of four dynamic women leaders from throughout the region.
Staci Donegan, Associate Broker, Seabolt Real Estate
Catherine Grant, Founder & CEO, ExperCARE
Mia Mance, Owner, Mia Talks Media & Marketing / Director, G100 the Throwback Station
Fran Witt, President and CEO, Effingham Health System
Those interested in supporting the Women United Transportation Fund can text RULE to 41444. More information is available at www.uwce//WomenWhoRule.