The DeSoto Partners with Susie King Taylor Community School for It Takes A Village Gingerbread House Initiative
The DeSoto Partners with Susie King Taylor Community School for It Takes A Village Gingerbread House Initiative
FOR IMMEDIATE RELEASE
December 2, 2022
Media Contact: Shannon Phillips
Abshire Public Relations
912.695.7881
pr@abshirepr.com
SAVANNAH, Ga. — The DeSoto, a beloved landmark hotel in the heart of Savannah, proudly partnered with Susie King Taylor Community School this holiday season in their "It Takes A Village" initiative. The collaboration was in an effort to support the school's mission to "cultivate a vibrant, academically challenging learning community that celebrates each individual's gifts and instills in students a sense of stewardship as members of the Savannah community and as citizens of the world."
The hotel provided bare gingerbread houses, candy and edible decorations for each class at the K-8 school. They encouraged the 313 students to get inspired, and let their creativity flourish in this community collaboration.
The gingerbread houses are now on display in The DeSoto's lobby (located at 15 E. Liberty Street). Guests, students, their families and community members can stop by anytime before the end of the year to see the students' hard work and festive spirit.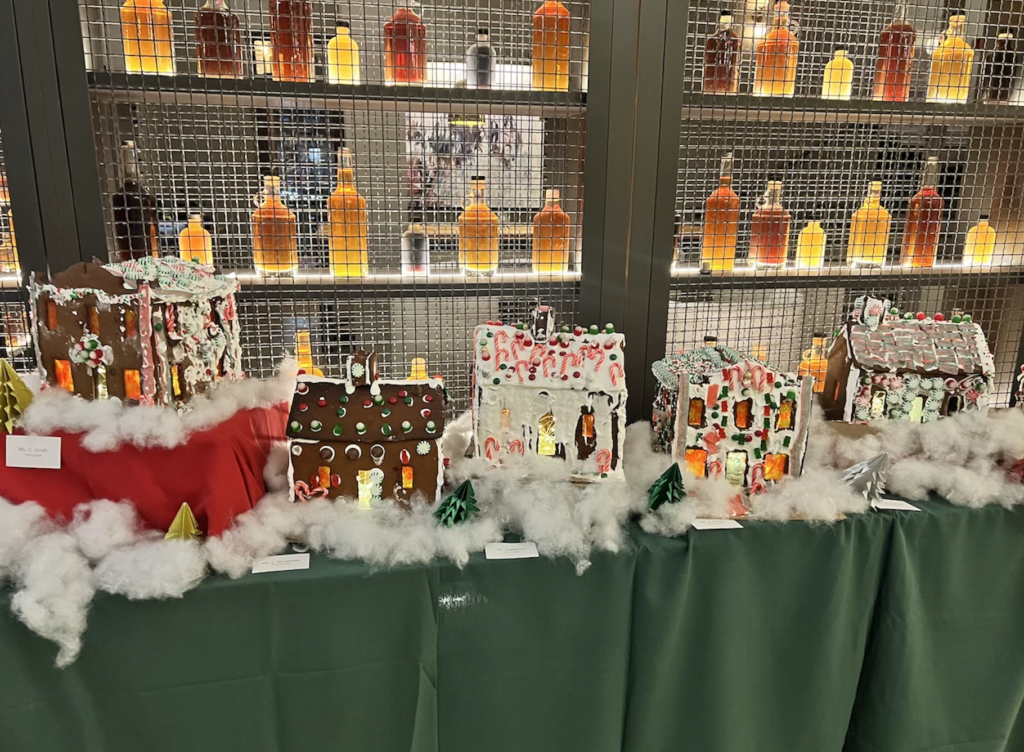 About The DeSoto:
Overlooking Madison Square in the heart of Savannah's Historic District, The DeSoto is a treasured landmark hotel blending the elegance, history, and charm of one of America's oldest cities with a generous dash of modern Southern hospitality. Warm smiles from long-tenured staff, a museum-worthy lobby art gallery showcasing the Savannah College of Art & Design, imaginative cocktails at Edgar's Proof & Provision, and Lowcountry sourced ingredients at 1540 Room – The DeSoto is a Savannah experience to be savored and celebrated.
###