BECOME A GIRL SCOUT TODAY!
BECOME A GIRL SCOUT TODAY!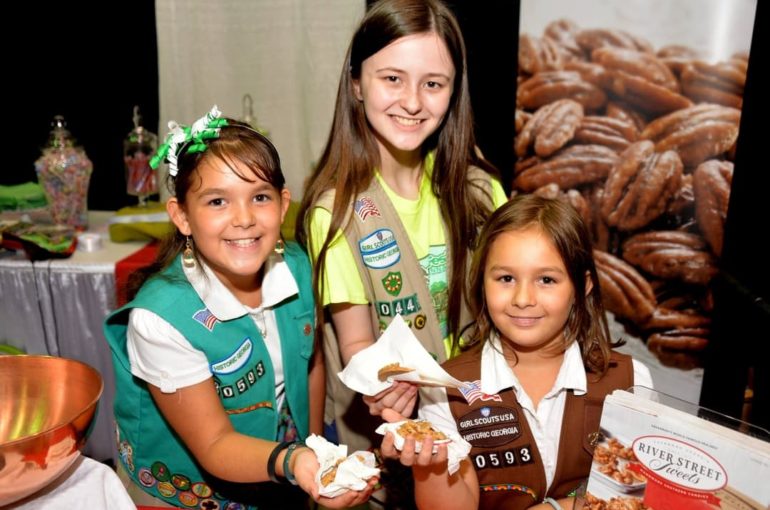 Feeling like fall to you yet? You know right around the corner when our client, the Girl Scouts of Historic Georgia, starts recruiting new scouts!
We love this program because it is one of the nation's best girl power leadership resources – growing leaders organically right in our own backyard. For girls interested in registering for the new Girl Scout year, there is a $25.00 national fee. Please note: Financial assistance is available through Girl Scouts of Historic Georgia. Financial assistance via Peach State, Wellcare, Caresource, and Amerigroup insurance is also available, as proof of insurance is required. A Girl Scout is a G.I.R.L. or a Go-Getter, Innovator, Risk-Taker, Leader who can make amazing things happen. At Girl Scouts, girls discover who they are, what they are passionate about, and what they want to achieve in the future all in a unique, all-girl place designed to help them reach their full potential. They form lasting friendships, connect with people in their community, and turn ideas into action. Through the Girl Scout program, girls develop a strong sense of self, display positive values and seek challenges at every turn. They also learn from setbacks and work to solve problems in their community.
To register in your area, please contact the council's Customer Care Team at 1-888-689-1912 from 9 a.m.-5 p.m. Monday-Thursday and from 9 a.m.-12 p.m. on Friday.
Here's some background on the Girl Scouts of Historic Georgia:
The council extends from the North Georgia mountains to the Okefenokee and from the Atlantic coast to the Chattahoochee Valley. Girl Scouts of Historic Georgia serves more than 13,000 girls and 5,000 adults in 122 counties in Georgia, two counties in South Carolina and one county in Alabama. The council is also the home of our organization's founder, Juliette Gordon Low, who founded Girl Scouts on March 12, 1912 in Savannah, Georgia, where her birthplace and the historic First Headquarters still welcome thousands of Girl Scouts every year.
Girl Scouts gives girls a wide range of experiences to define leadership their way and allows them to showcase their inner G.I.R.L. (Go-getter, Innovator, Risk-taker, Leader)TM