Senior Citizens Inc. to Kick Off 18th Annual Blanket Drive on January 10th
Senior Citizens Inc. to Kick Off 18th Annual Blanket Drive on January 10th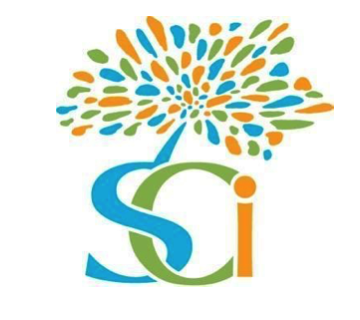 Media Contact:
Susan Hancock or Patsy Grainger
Abshire Public Relations Senior Citizens Inc.
912-844-9549 912-236-0363
pr@abshirepr.com pgrainger@seniorcitizens-inc.org
WHO: Senior Citizens, Inc. (SCI), a local nonprofit dedicated to helping people age successfully will be teaming up with Starbucks and other community groups on its 18th annual blanket drive.
WHAT: The SCI Blanket Drive will kick off on Tuesday, January 10, at 10 a.m. at the Starbucks at 135 W. Bay Street. SCI invites Savannah and surrounding communities to help seniors without adequate heating stay warm this winter by donating a new blanket.
Donations may be dropped off at SCI's headquarters, participating Starbucks coffee shops, and at designated locations throughout The Landings.
Donors at Starbucks will receive a free tall beverage through February 14th. Cash donations to help purchase blankets are also welcomed at the SCI website.
To qualify for a blanket, seniors must be 65 years or older and have a low income. Please bring a photo ID and proof of income to the Senior Citizens' building at 3025 Bull Street, Savannah or call the office at 912-236-0363 for more information.
Starbucks locations, as well as all other locations, will be collecting blankets through February 14.
KICKOFF: Starbucks at Bay Street
135 W. Bay Street
Tuesday, January 10, 2023, at 10 a.m.
Interviews with Patti Lyons, President of SCI, available upon request
DROP-OFF LOCATIONS:
Senior Citizens, Inc.
3025 Bull Street
Starbucks at Bay Street
135 W. Bay Street
Starbucks at Berwick
10 Berwick Boulevard
Starbucks at Twelve Oaks
5500 Abercorn Street, #45
Starbucks at Victory Drive (Skidaway Road)
2106 E. Victory Drive
Starbucks at Broughton
25 E. Broughton Street
Starbucks at Chatham Plaza
7805 Abercorn Street
Suite 29A
Starbucks at Ford and Rushing (Richmond Hill)
9124 Ford Ave.
The Landings
Various Locations
ABOUT SCI:
Senior Citizens, Inc. (SCI) has been helping people in coastal Georgia age successfully since 1959 through a variety of programs including Meals on Wheels, in-home care and assistance, Adult Day Health Centers, The Learning Center, SAGE Private Services, and much more. Recognized as a national leader in providing services for older adults, SCI serves more than 10,000 seniors each year. To learn more about SCI, its services, and plans for expansion, please visit www.seniorcitizensinc.org or call 912-236-0363.
###