Senior Citizens, Inc. Receives International Paper Foundation Grant to Help Support Meals on Wheels Program
Senior Citizens, Inc. Receives International Paper Foundation Grant to Help Support Meals on Wheels Program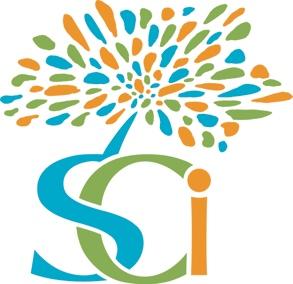 FOR IMMEDIATE RELEASE
April 24, 2023
Media Contact:
SAVANNAH, Ga. –
Senior Citizens, Inc. (SCI)
, a nonprofit organization dedicated to helping people age successfully, has been awarded a $1500 grant from International Paper's Savannah Mill and the International Paper Foundation to use for its Meals on Wheels program. Funds will provide more than 200 meals to homebound seniors.
"Even before the Covid-19 pandemic, 83% of low-income, food-insecure seniors were not receiving the meals and nutrition they needed. Unfortunately, the pandemic and now, inflation has exacerbated the situation," said Patti Lyon's SCI President. "It's support from business partners like the International Paper Foundation that helps us make a difference in the lives of seniors." This grant not only allows us to provide meals to homebound seniors but also gives us an opportunity for wellness checks and friendly visits so important for older adults in our community", she said.
The Savannah Mill's International Paper Foundation supports projects and programs focused on their signature causes, which include education, hunger, health and wellness, and disaster relief. The foundation provides support for critical needs in the communities where its employees live and work and where their employees actively volunteer.
ABOUT International Paper Foundation:
The International Paper Foundation is one of the ways International Paper strives to reach its vision to be among the most successful, sustainable and responsible companies in the world. Started in 1952, the foundation annually provides millions in grants to 501(c)(3) nonprofit organizations to address critical needs in the communities where its employees live and work. Funding priority is given to programs related to its signature causes: education, hunger, health and wellness, disaster relief, and initiatives that improve the planet. For more information, visit 
ipgiving.com
.
ABOUT SCI:
Senior Citizens Inc. (SCI) has been helping people in coastal Georgia age successfully since 1959 through a variety of programs including Meals on Wheels, in-home nursing and personal assistance, Adult Day Health Centers, The Learning Center, SAGE Private Services, and much more. Recognized as a national leader in providing services for older adults, SCI anticipates doubling its impact through the recently-completed Center for Successful Aging. To learn more about SCI and its services, please visit
www.seniorcitizensinc.org
 or call 912-236-0363.