Savannah Speech & Hearing Hosts "Sound Start" Open House!
Savannah Speech & Hearing Hosts "Sound Start" Open House!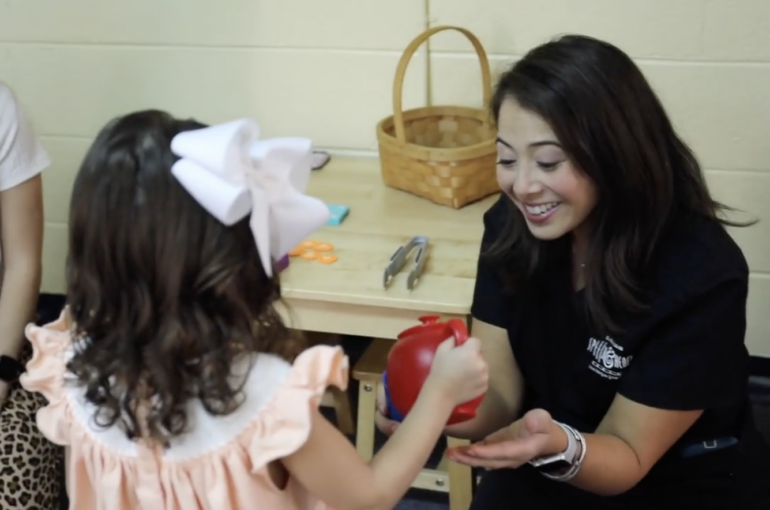 Recently, Abshire PR had the incredible opportunity to attend an open house event at Sound Start here in Savannah! It was astonishing to see how the new technology available today has the ability to change the lives of many of these deserving children.
APR was happy to help spread the word about this amazing facility. For an inside look at APR's visit, CLICK HERE.
Sound Start was created by Savannah non-profit and Abshire PR client Savannah Speech & Hearing as an early intervention auditory and verbal program for the deaf and hard of hearing. The mission of Sound Start is to teach children who are deaf or hard of hearing to listen, speak and understand spoken language so they may be successful in a mainstream educational setting.
Before Sound Start, there was no intensive auditory/verbal therapy program in our region for families wanting their child with hearing loss to develop spoken language. Since the beginning of Sound Start in 2007, students from Chatham County and many surrounding counties have reached out with their interest. With improvements in the technology of digital hearing aids and cochlear implants, deaf children now have access to speech as never before. To use this technology to its greatest potential, early intervention is critical to ensure success.
For more information on Sound Start and Savannah Speech & Hearing, visit their website at www.speechandhearingsav.org.