New Realm Distilling Releases First Small Batch Spirit
New Realm Distilling Releases First Small Batch Spirit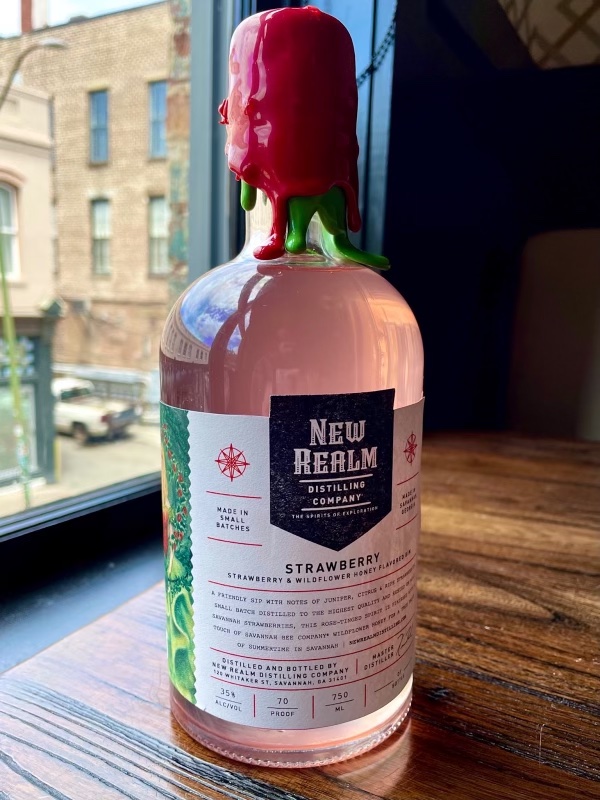 As a client of Abshire PR, you can always expect the best promotion for your company or products! On August 30th, APR helped New Realm Distilling announce the launch of its Strawberry Gin, a limited quantity small batch release featuring gin distilled with local farm-fresh strawberries and Wildflower honey. New Realm has been distilling a variety of spirits in Savannah since opening in 2021.
"I am pumped to be releasing this small batch into the market both in Savannah and in Atlanta," said Kevin Ford, Head Distiller for New Realm.
New Realm's Strawberry Gin is a friendly sipper with notes of juniper, citrus and ripe strawberries. As a small batch, it is distilled to the highest quality and rested on wild Savannah strawberries and finished with a touch of Savannah Bee Company® Wildflower honey for a true taste of summertime. Each bottle is hand numbered, wax dipped and features a unique label with hand drawn art by a SCAD-trained local artist. The bottles will be available in the Atlanta and Savannah locations. To learn more, visit their website at newrealmbrewing.com.