Miss Georgia 2018 Makes The DeSoto Her Home in Savannah
Miss Georgia 2018 Makes The DeSoto Her Home in Savannah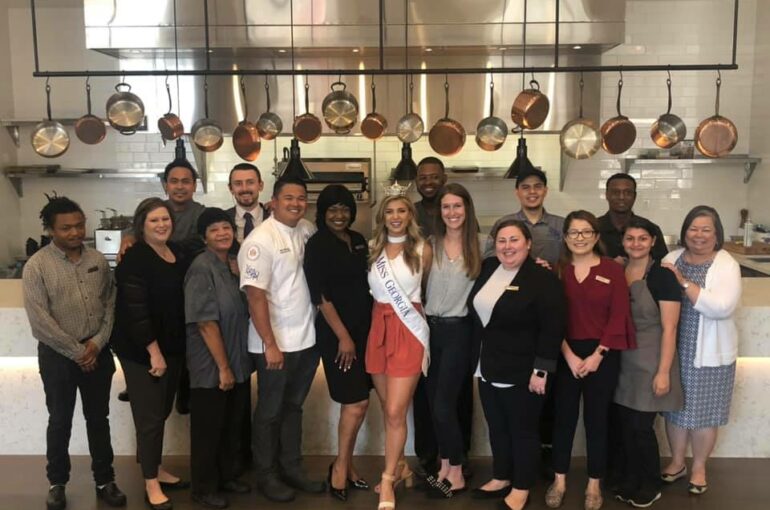 SAVANNAH, GA – Miss Georgia 2018, Annie Jorgensen, travels across the state representing Georgia in the Miss America pageant and competition! This month, she traveled to Savannah where she made The DeSoto her home for the weekend.
Jorgensen and her mom soaked in a quintessential Mother-Daughter weekend getaway in Savannah. They experienced the southern hospitality around the hotel, the delicious cuisine at 1540 Room, the spirited atmosphere at Edgar's Proof and Provision, and a Sip & Stroll tour around Savannah. '
Jorgensen says, "The hotel is beautiful, the staff is so friendly (southern hospitality is a real thing, y'all), and the food DELISH!" She created a full video on her adventures with The DeSoto, you can find that here:
‍
A graduate of The University of Georgia Honors Program, Jorgensen earned a Bachelor's degree in journalism and minored in communication studies. She developed the #IGotThis program and workbook to encourage people to find their confidence through building relationships, serving others, loving to learn, and setting goals. She's partnered with the Girl Scouts of America and created a patch program where all 1.8 million scouts nationwide can earn their confidence patch while they determine what makes them feel confident. Jorgensen's goal is for all people to respond to any challenge by saying, "I got this!"
Her partnership with the Girl Scouts of America, brings her back to Savannah frequently, and The DeSoto is honored to have Miss Georgia 2018 called their hotel her home.