Leadership Savannah set to Celebrate 60 Year Milestone!
Leadership Savannah set to Celebrate 60 Year Milestone!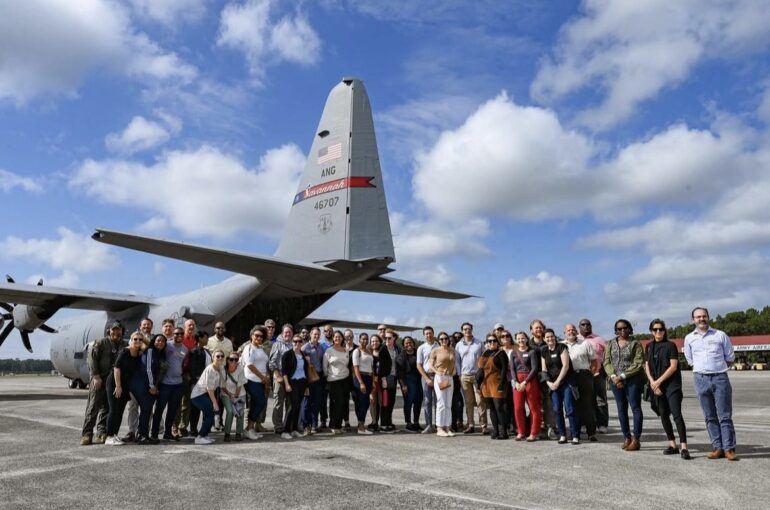 Hats off to Leadership Savannah for celebrating 60 years!
The milestone celebratory event will be held October 20th at the Jepson Center and will highlight past graduates, introduce the current class, and honor the memory of Ed Feiler by raising money for the sustaining scholarship fund in his name!
Abshire PR team members Jennifer Abshire and Susan Hancock have been involved with Leadership Savannah since 1992, when they graduated together in the same Leadership Savannah class in 1994. This year, APR's Shannon Phillips is participating in the current Leadership Savannah class!
As a member of the 2022 Leadership Savannah Class, Shannon has had the opportunity to take part in many life changing experiences! In fact, earlier this month the Leadership Savannah class had the chance to fly in a C130 with the 165th Airlift Wing in the Georgia National Guard and get a behind the scenes tour of Hunter Army Airfield.
For more information about Leadership Savannah's 60th anniversary celebration, contact Jennifer Davenport with the Savannah Chamber at jdavenport@savannahchamber.com.