Jennifer Abshire Spotlights VEL CEO, Mo Hamzian, at GA Chamber Spring Board Retreat
Jennifer Abshire Spotlights VEL CEO, Mo Hamzian, at GA Chamber Spring Board Retreat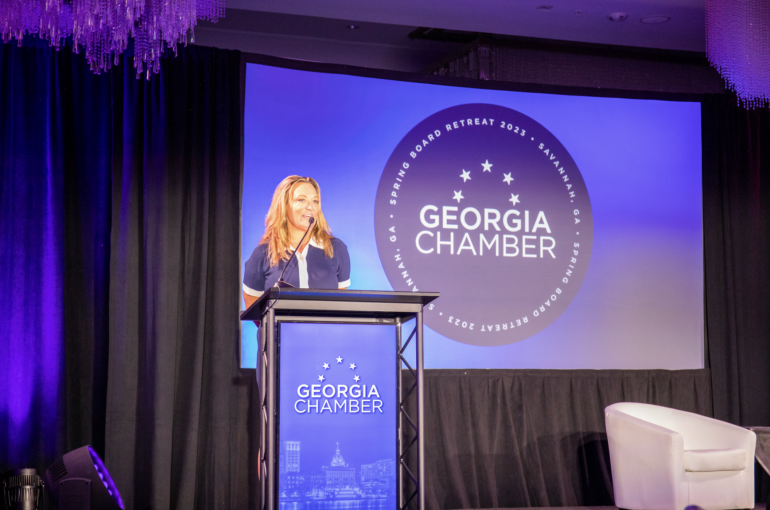 Earlier this month, Abshire PR CEO, Jennifer Abshire, had the unique opportunity to introduce VEL CEO, Mo Hamzian, to the GA Chamber of Commerce at their Spring Board Meeting!
The Spring meeting took place at the JW Marriott Riverfront over a period of 2 days, with a tour of the Savannah Ports bringing the meeting to a close. There was plenty of networking and discussions of innovation in the state of Georgia for the coming years. Abshire PR was excited to have had a seat at the table for these important conversations!
Jennifer serves on the Georgia Chamber Board of Governors and serves on the advisory boards of the Savannah Economic Development Authority and Georgia Southern University's College of Liberal Arts and Sciences.
We look forward to the next GA Chamber meeting!