Elevate Savannah Celebrates 2022 Graduates
Elevate Savannah Celebrates 2022 Graduates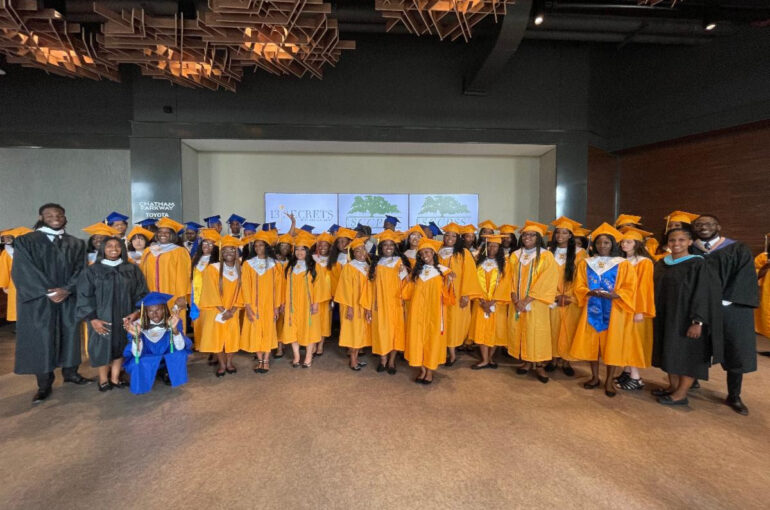 On May 27th, A.E. Beach High School honored their 2022 graduates in a ceremony at the Enmarket Arena. Among the 181 graduates, 65 of those students were Elevate Savannah seniors.
Of the 65 Elevate graduates, 39 will be heading to a 4-year college, 10 are headed to a 2-year college, 2 have enlisted in the military, 5 have opted to trade school, and 9 have made the decision to enter the workforce.
Elevate Savannah has more to celebrate as one of their seniors was named the A.E. Beach High School valedictorian! Aniyah Stevenson graduated with 3.9 GPA and plans to study medicine with the goal of one day becoming an Anesthesiologist.
For more information on Elevate Savannah and the incredible work they do, please visit their website at www.ElevateSavannah.org