APR Selected for VEL Multi-Market Expansion in 2023
APR Selected for VEL Multi-Market Expansion in 2023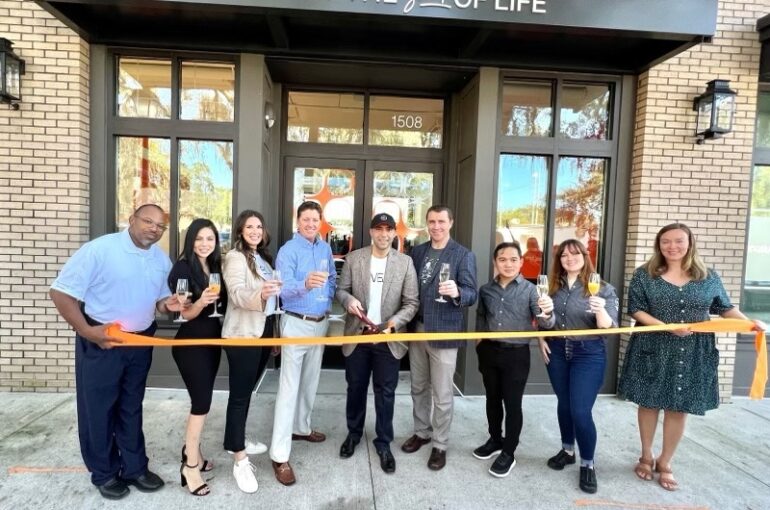 One of our favorite things at Abshire PR is branding and shaping a new business to help them thrive within the Savannah community, and beyond! Especially when it's a whole new business concept or a pioneer of its industry. We were honored to do just that with our client, VEL!
On September 15th, Abshire PR helped VEL Savannah launch their inaugural store in the heart of the Starland District at 1508 Bull Street. Neighbors, staff and guests alike celebrated the event with tours of the space, tastes from the menu and the debut of their coffee serving robot, Iris! With the help of the Savannah Chamber of Commerce, VEL CEO, Mo Hamzian commemorated the event with a ribbon cutting and a toast to the bright future of VEL.
Having plans already in the works for expansion to Charlotte, Charleston and Nashville in 2023 alone, the future looks bright and busy for the utopian work cafe that is bringing a new perspective to remote work. With such grand plans on the horizon, APR was honored to be selected to assist VEL in their national, multi-market expansion efforts!
Working closely with VEL's top management and investors, APR was able to craft a "Roadmap to Success" for their multi-market expansion, including:
Strategic Counsel
Photo and Video Content Creation
Community Relations
Grand Opening Events
Local and National Press Recognition
Social Media Campaigns