Accomplished General Manager and Hospitality Leader, Mitchell Linder, Hired as Managing Director of The DeSoto Savannah
Accomplished General Manager and Hospitality Leader, Mitchell Linder, Hired as Managing Director of The DeSoto Savannah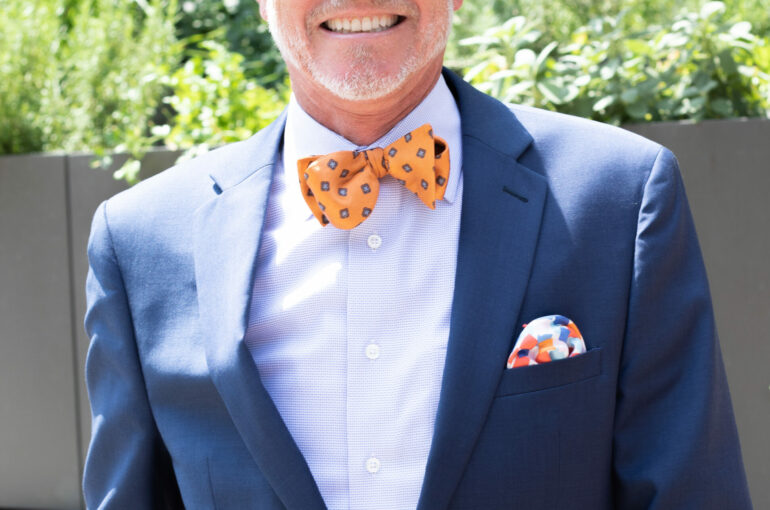 Susan Hancock
Abshire Public Relations
susan@abshirepr.com
(912)844-9549
SAVANNAH, Ga. — The DeSoto, Savannah's favorite hotel in the heart of it all, is excited to announce the hiring of Mitchell Linder as Managing Director. With nearly three decades of hospitality and hotel management experience, Linder has helped set the standard and pave the way for the guest experience throughout the Lowcountry. The DeSoto is honored to welcome his expertise and passion for hospitality.
Linder has an incredible track record and reputation amongst his colleagues and within the industry. Most recently having served as General Manager for HLC Hotels, he managed hotel operations for the Kehoe House and Marshall House in Savannah. Prior to that, Linder was the Director of Operations South for Kimpton Hotels and Restaurants; and he spearheaded a multi-million dollar transformation as a General Manager at Savannah's Kimpton Brice Hotel. It was there that he teamed up with Executive Chef Lauren Teague, and now he's excited to join forces again with her at The DeSoto.
His list of accomplishments is incredible, but so too is his love for the community. He was a founding member and is currently a Board Member for the Savannah Tourism Leadership Council, he has served as an Executive Committee Member for the Savannah Area Chamber of Commerce and led the tourism community as an Executive Committee Member for Visit Savannah.
Linder's passion for hospitality is endless. He says, "This has been my dream since I was 16 years old. I'm honored to have the opportunity to take The DeSoto to the next level, to paint outside the lines, to create history in the modern day Savannah and to remind all guests the unique charm The DeSoto holds."
Originally a small town guy, Linder was born and raised in Iowa and later graduated from Iowa State University with a Bachelor of Science in Hotel and Restaurant Management. One of the reasons he has never left Savannah is because of the distinctive big city feel, yet small town charm. The DeSoto is excited and honored to create a new "sense of being" for all guests with Linder at the helm.
About The DeSoto:
Overlooking Madison Square in the heart of Savannah's Historic District, The DeSoto is a treasured landmark hotel blending the elegance, history, and charm of one of America's oldest cities with a generous dash of modern Southern hospitality. Warm smiles from long-tenured staff, a museum-worthy lobby art gallery showcasing the Savannah College of Art & Design, imaginative cocktails at Edgar's Proof & Provision, and Lowcountry sourced ingredients at 1540 Room – The DeSoto is a Savannah experience to be savored and celebrated.