Abshire PR Vice President, Shannon Phillips, Selected for 2022 New Guard!
Abshire PR Vice President, Shannon Phillips, Selected for 2022 New Guard!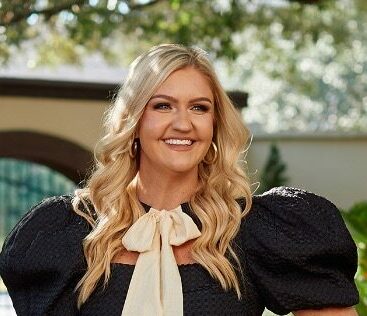 The secret is out! Abshire PR could not be more excited to announce our Vice President and Creative Director, Shannon Phillips, was one of fifteen rising stars selected for Savannah Magazine's 2022 New Guard!
Regardless of Industry, creative thinking is a critical tool required to lead others, overcome challenges and drive innovation in an ever-changing world. That ability – to go beyond the status quo – is what sets this year's New Guard class apart from their peers. Each one of these young professionals not only leverage their creativity in their day-to-day work, but also dare to re-envision Savannah for the next generation.
About Shannon Phillips, From Savannah Magazine:
"A former broadcast journalist (and Associated Press Producer of the Year Award recipient), Shannon Phillips pivoted to public relations in 2018. Now, she leverages her unique perspective to take her clients' marketing strategies to the next level with video, photography and social media. "The pandemic was uncharted waters for everyone. In the marketing world, the focus on a buttoned-up digital presence has been heightened for all businesses. As a company, we have revamped more websites, created more social media calendars and proved to our region the true importance of video during this time."
Phillips also witnessed firsthand how the pandemic sparked a sense of community and allegiance to local businesses. "Now your PR and marketing strategy has to be more authentic and organic than ever. People who follow your brand want to feel a sense of trust and connection with you." When she's not amplifying her clients, she coaches youth cheerleading, leading 20 aspiring athletes to achieve success both on and off the mat. She also lends her talent to the Savannah Jaycees, serving as Vice President of Communications, among other organizations."
Congratulations, Shannon! Well deserved! To read about the entire 2022 New Guard, click HERE.