Abshire PR Returning to Assist and Sponsor the 2023 Southeast Georgia Leadership Forum
Abshire PR Returning to Assist and Sponsor the 2023 Southeast Georgia Leadership Forum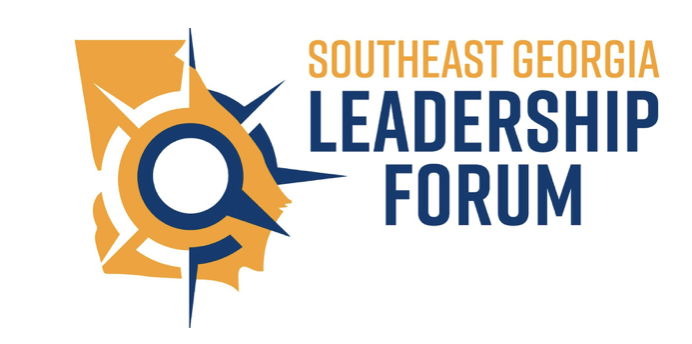 Abshire PR is honored to be asked to again consult and sponsor for the 2023 Southeast Georgia Leadership Forum, to be held February 27-28, 2023, at Kehoe Iron Works at Trustees Garden.
With its core mission being to include, listen, learn, act and grow, the forum was founded to help our region address generational systemic poverty, isolated silos of community and communication, while moving the community forward towards excellence and growth opportunities for all.
Forum attendees include emerging, established and diverse leaders from civic groups, non-profits, neighborhoods, government, and business.
The inaugural Southeast Georgia Leadership Forum, held February 28 – March 1, 2022, had more than 350 attendees and its speakers included Stedman Graham, Horst Schulze, Michael Thurmond, Christopher Womack and Erica Dhawan. The Forum awarded more than 50 scholarships to leaders who could not afford the cost of attendance.
Featured 2023 speakers include:
John O'Leary – New York Times Bestselling Author, "On Fire; The 7 Choices to Live a Radically Inspired Life" and "In Awe: Rediscover Your Child Like Wonder to Unleash Inspiration, Meaning, and Joy"
Lynsey Dyer – Seven-time overall winner of the extreme skiing tour/first women to appear on the cover of Freeskier magazine/co-founder of charity SheJumps.org
John Guydon – Inspiring and Innovative Entrepreneur/Motivational Speaker/Startup Expert
Mashama Bailey/John Morisano – Partners behind Grey Spaces, which operates The Grey Market and The Grey/Co-Writers of Black, White and The Grey, which explores how two unconventional partners built a relationship and a restaurant that would inspire conversations around gender, race, class and culture. 
Lt. General Leslie Smith, US Army Retired/Former Inspector General of the Army/W.E. Carter Chair of Leadership, Georgia Southern University Parker College of Business.
Hala Moodlemog – President and CEO of the Woodruff Arts Center in Atlanta, home of the High Museum of Art. Alliance Theatre, and Atlanta Symphony Orchestra.
Amelia Nickerson – CEO at First Step Staffing, a multi-market employment social enterprise company aiming to hire individuals with barriers to employment and help them take the first step to self-sufficiency/Native of Savannah.
Bird Blitch – Chief Payments Officer at Waystar/Started multiple technology companies/Served as advisory board member of Georgia Tech's Advanced Technology and Development Center (ATDC).
Additional speakers and Legacy Leadership Award recipients will be announced soon.
Cost for the 2023 Forum is $490 and includes access to all speaker presentations, morning coffee/beverage bars, any special events during the forum, daily snacks and beverages, and lunch on Monday and Tuesday.
Sponsorship and scholarship opportunities are currently available. Tickets may be purchased online at: https://southeastleadershipforum.com/tickets.
According to Charles Hill Morris, Jr., Regional Manager, Morris Multimedia, "The Forum is designed to bring established and emerging leaders together in an innovative environment promoting leadership development, networking and collaborative teamwork for the betterment of our growing Coastal Georgia region."For more information visit https://southeastleadershipforum.com.